Sprouted Wheat Green Chile Pretzel Braid #BreadBakers
Last year, I started this blog as part of a New Year's Resolution to stretch myself in baking and creativity. This year I decided to stretch myself further and work on my bread skills. Cakes and sweets are my first baking love, but there is something so magical about making bread.
Sue at Palatable Pastime
for hosting this month! Check out the links at the bottom of the post to see what she and other bakers baked up!
This was my first time baking with a sprouted flour. Wheat, spelt, sorghum, corn or other grains are allowed to briefly germinate until the tiny sprouts pop through the outer layer, then are dried and ground into flour. Sprouting has a number of benefits--it activates nutrients inside the grain to give you more of a nutritional "punch," and it changes the color, taste and texture of the goods baked you bake with it.
This is the sprouted flour that I used--apparently grown by Roy, the Canadian farmer.
I've been playing around with this flour since I bought a whole bag--making muffins and such for my kids. The crumb is much lighter with a nuttier flavor than the same recipe has with good 'ol AP flour. Definitely ups the flavor complexity, and I like knowing it has extra nutrition for my picky eaters.
This Pretzel Braid was adapted from a
King Arthur Flour recipe
. The original recipe called for jalapenos, but I used green chile because I'm a New Mexican--and green chile is kind of our thing. It's sort of a big deal. We buy it freshly harvested, roast it in a chile roaster (my parents have one in their backyard), peel and freeze it so that we can have it year round.
My Kentucky-raised husband once asked why New Mexico green chiles are the best. My mom (a chile authority) said, "Because we have the perfect climate for growing chile, the perfect soil, and the noblest hearts. And because."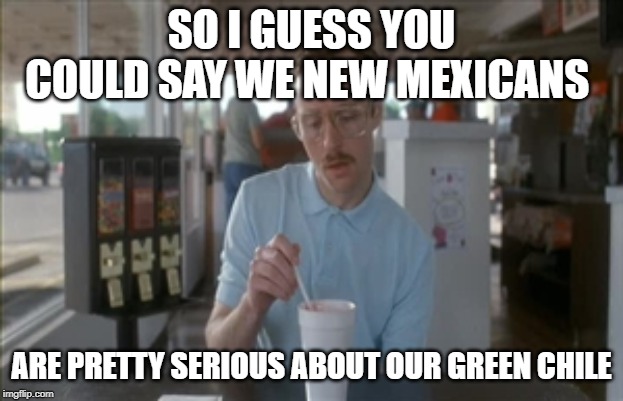 But this post is not about green chile. It just happened to be a great complement to the nutty earthiness of the sprouted wheat flour.
Strands of dough ready to be braided and boiled. The more even the strands, the better the braid. As you can see, mine were not terribly even, and my braids ended up a little wonky. Lesson learned!
This bread had the additional challenge of boiling the dough in water with baking soda to give it a pretzel crust. The recipe suggested using a colander to submerge the braided dough in the boiling water. I used the steamer doohickey out of my InstaPot because I didn't have a pot deep enough to fit my colander into--but it left lines on my pretzel rings (which weren't plaited expertly anyway). My bread might not place first in any beauty contests, but it worked and tasted great!
This would be great to take to a Super Bowl Party, or any get-together where you want to bring something filling and impressive. You can tell people about sprouted wheat, it's extra nutritional umph, and sound fancy talking about nutty complexity of flavor.
So give this Sprouted Green Chile Pretzel Braid a try! You can *almost* feel healthy eating it ;) And have a go with sprouted wheat flour! It might take a recipe to the next level!
Sprouted Wheat Green Chile Pretzel Braid
(adapted slightly from King Arthur Flour)
Pretzel:
3 T chopped green chiles
1/8 teaspoon garlic powder
1.5 cups warm water
2 cups sprouted wheat flour
2 cups all-purpose flour
2 1/2 teaspoons yeast
1 T brown sugar
2 teaspoons salt
4 T melted butter
Glaze:
1 egg white
1 T water
flaky sea salt
Water Bath:
1/4 cup baking soda
Big 'ol pot of water (at least halfway full)
1) Finely dice green chile and sprinkle with garlic powder
2) In the bowl of a stand mixer, combine 1.5 cups of water, sprouted and AP flours, sugar, yeast, butter and salt. Knead with the dough hook attachment until the dough forms a ball that clears the sides of the bowl (it will still stick to the bottom) and a small amount can be stretched to form a "window" (mine took about 7 minutes).
3) Place in a greased bowl, cover, and allow to rise until doubled--about 45 minutes.
4) Fill a large pot with water and stir in 1/4 cup baking soda. Bring to a boil.
5) Preheat the oven to 450 F.
6) Divide the dough evenly into 8 pieces. Roll each piece out on a lightly floured surface into a 22 inch "snake"--making each as even as possible. Allow to rest 10 minutes.
7) Take two strands and twist them together into a small circle, tucking in the edges. Take three strands and braid them. Form into a circle that fits around the first. Take the final three strands, braid and form into a large ring that fits around the other two.
8) Line a cookie sheet with parchment paper.
9) Place the smallest ring in a colander that can be submerged in the pot of boiling water. Place it in the pot, allowing the dough ring to boil for 2 minutes. Remove and place in the center of the prepared pan. Do the same for the other rings--assembling them around the center.
10) Brush the loaf with the egg white/water mixture, and sprinkle with flaky salt.
11) Bake 10 minutes uncovered, rotate the pan, and loosely tent with foil. Allow to bake until it is a deep, golden brown--10-15 minutes.
12) Cool on a wire rack, and enjoy with queso ;)
Queso Dip:
1/4 cup green chile (to taste. Our chile this year was wicked hot, but that's how I like it)
1/4 tsp garlic powder (optional)
3 T finely chopped onion
1 tsp vegetable oil
1.5 cups half and half, heavy cream or mixture of the two
1 8oz block processed american cheese
Saute the onion with oil until translucent. Add the green chile. Pour in the half and half, and heat until steamy but not boiling. Cut the cheese into one inch cubes and add to the hot mixture, stirring until melted and serve hot.
Enjoy!
#BreadBakers is a group of bread loving bakers who get together once a month to bake bread with a common ingredient or theme. Follow our Pinterest board right here. Links are also updated each month on this home page.
We take turns hosting each month and choosing the theme/ingredient.